At My Bliss Publishing we help you automate your business processes and publish online content that resonates with your target audience. We love working with heart-centered entrepreneurs that are creating a lifestyle business and following what they're passionate about. My Bliss Publishing specializes in helping online coaches create automated sales and lead generating funnels, market their online products and services, publish their content and create a brand their clients can connect with. We're a boutique web design + project management company, which means you'll get that extra care and attention that only a solopreneur business can provide.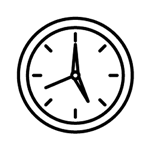 Free Up Your Time
You're so busy and let's be honest get a little frustrated when it comes to the tech stuff of running your online business. We're here to free up your time and create a little bliss in your business!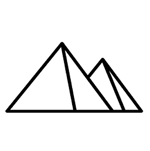 Grow Your Business
Expanding your team and getting those automated sales and lead generating funnels in place means you get to focus on the fun parts… growing your client base and creating new products and services!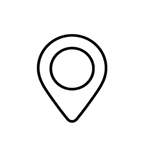 Generate More Leads
Your brand is the first thing your audience will connect with. Let's make it so killer they can't look away! Creating amazing sales and landing pages that resonate with your audience will have them signing up in no time.
FIND OUT HOW WE'RE GOING TO ROCK YOUR BUSINESS
THE BLISSFUL BIZ PACKAGE
Our most coveted package, The Blissful Biz Package is essentially everything you need to launch or uplevel your coaching business!
We'll work with you to create a beautiful custom logo and branding set that reflects your unique coaching style, design lead-generating sales pages, setup automated sales funnels, branded marketing materials (free offers!), booking calendars and of course – a fully optimized and gorgeous website that speaks directly to your target audience. We're here to take the design and tech off of your hands, so that when we're finished – the only thing you need to do is coach those clients!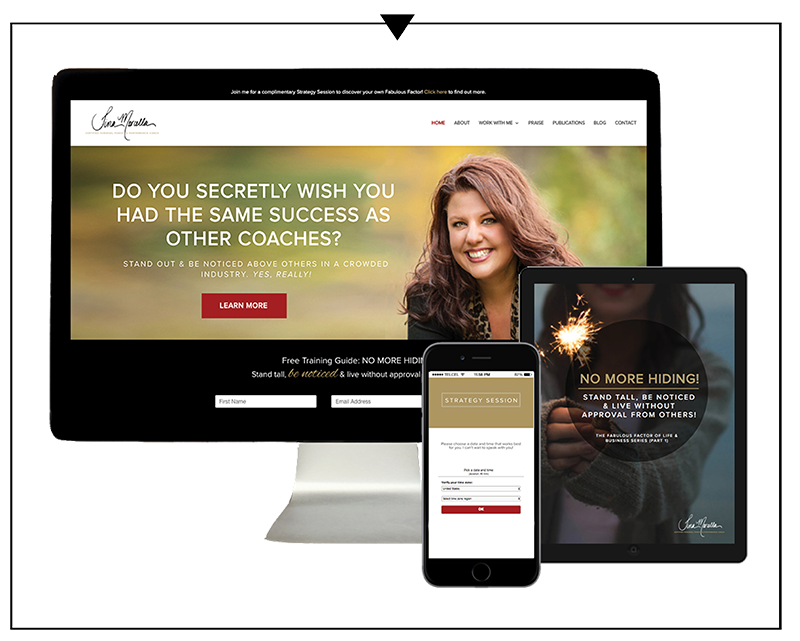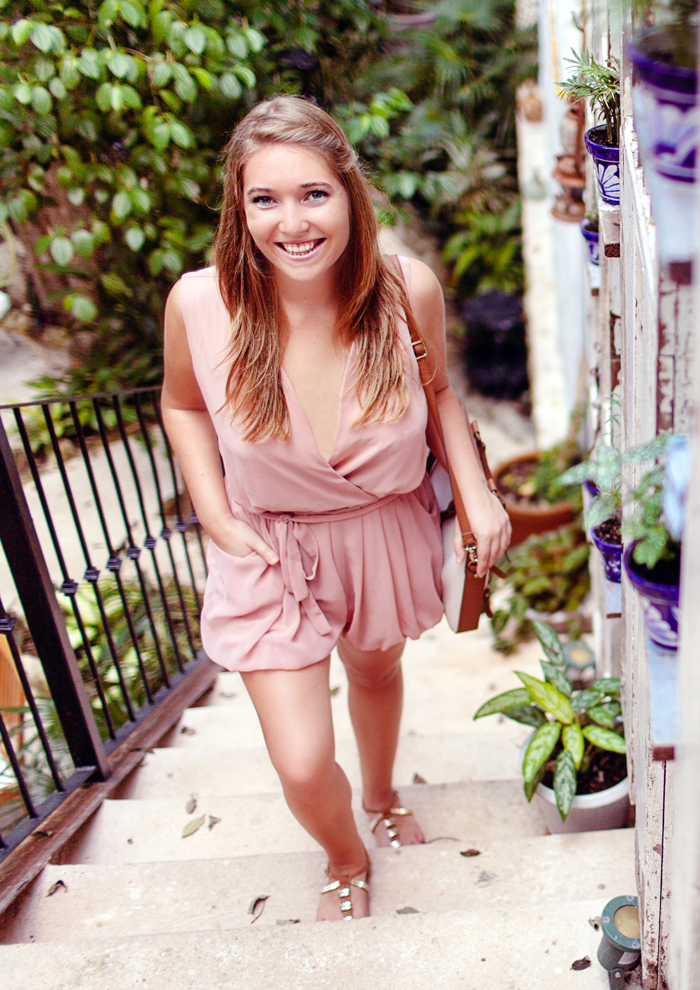 We'RE PASSIONATE ABOUT YOUR SUCCESS!
There are literally 100's of different tech options out there when it comes to creating an online business. We know it can be extremely overwhelming when trying to decide and learn which systems are the best for YOU. Then on top of that you have to take the time and energy to configure, test and manage this unfamiliar system.
But, imagine you had a techie with an eye for branding on your team who understood you, your industry and your business! Not only will we help you choose the best platform to meet your unique needs, we'll also configure everything and create as many automated client funnels as possible.
Whether you're looking for teleseminar configuration, payment gateways, online booking calendars, sales and lead pages, all integrated into a beautiful website with branding to match or you have an amazing new product/service you want to launch, we got your back! we're here to help get your business to work for YOU and ultimately free up your time and convert more leads!
Explore how we can work together.
"Working with Shay has truly been a breath of fresh air. As an entrepreneur, having a great website is super critical. Before I met Shay, I had a web designer put up a "site" for my coaching business. The site literally looked drab and didn't reflect me or the work I do AT ALL. I needed someone to redo the whole thing. Then I met Shay. I knew immediately that she was the one for the job, not only because she was super easy going and explained things to me in depth, but she also saw my vision.
I have truly never worked with someone who REALLY listened to my needs, and made them come to life! Shay was able to guide me with her extensive knowledge and professionalism. She took my plans and made them come to life.
There was never a time (and still isn't) that I'm "out of the loop!" Not only does my site NOW reflect me, but my client conversion has literally tripled! I can't recommend Shay highly enough! If you are looking for a super organized, professional web designer who cares about your dream just as much as you do, then Shay is your girl!"
Tina Marcella
FIND OUT HOW WE'RE GOING TO ROCK YOUR BUSINESS