A showcase of some of the amazing projects we have been so lucky to have had the opportunity to create and work on.

THE BLISSFUL BIZ PROJECTS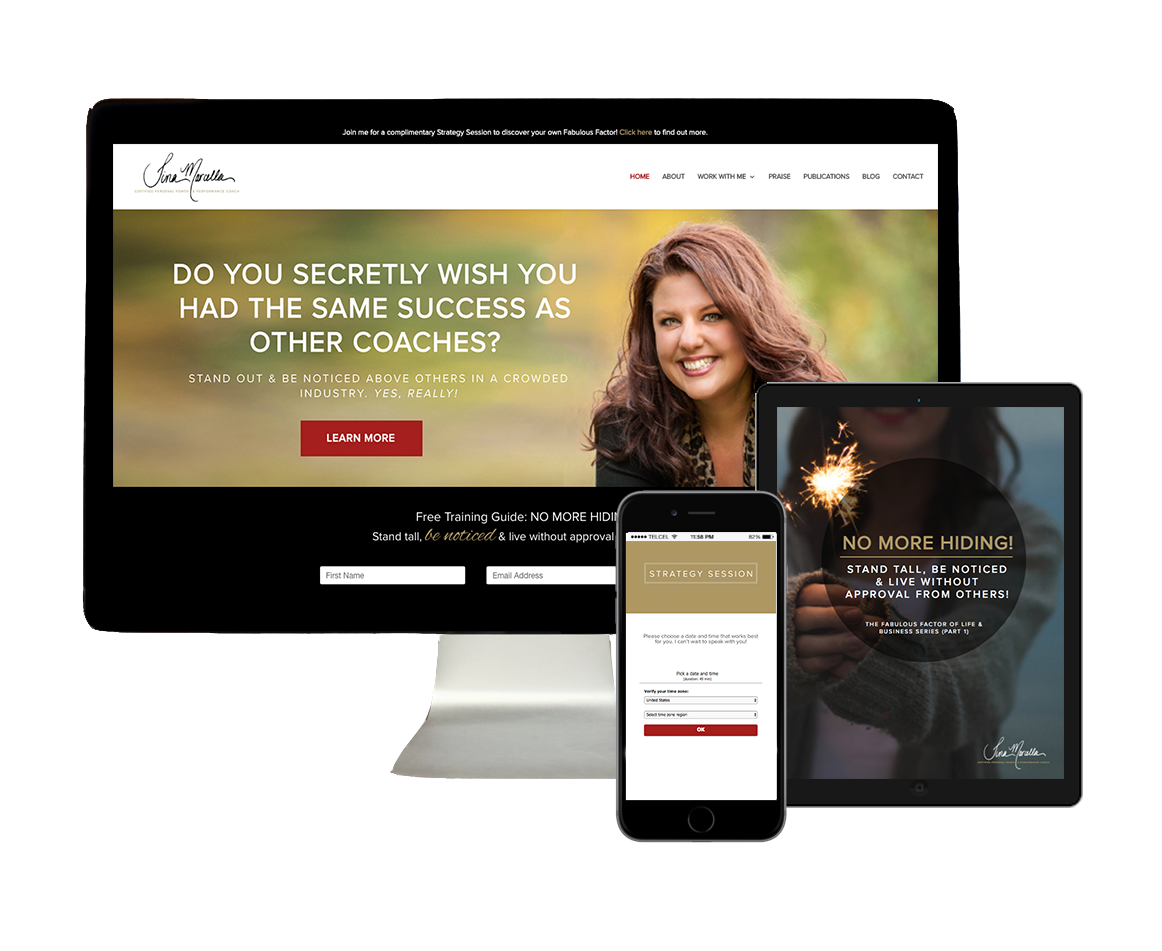 TINA MARCELLA
PERSONAL PERFORMANCE COACH
Tina helps other online coaches have what she likes to call "The Fabulous Factor". The Fabulous Factor is the ability to identify and highlight your unique strengths and attributes – whether it's moving up the corporate ladder, being a superstar public speaker or simply finding the confidence to rock your own coaching business!
Tina came to us wanting a full branding redesign and a beautiful brand spankin' new website (the perfect fit for our Blissful Biz Package!) We helped turn her basic website (without a call to action in sight) into a gorgeous, fully branded, lead generating machine!
Continue reading over on the blog…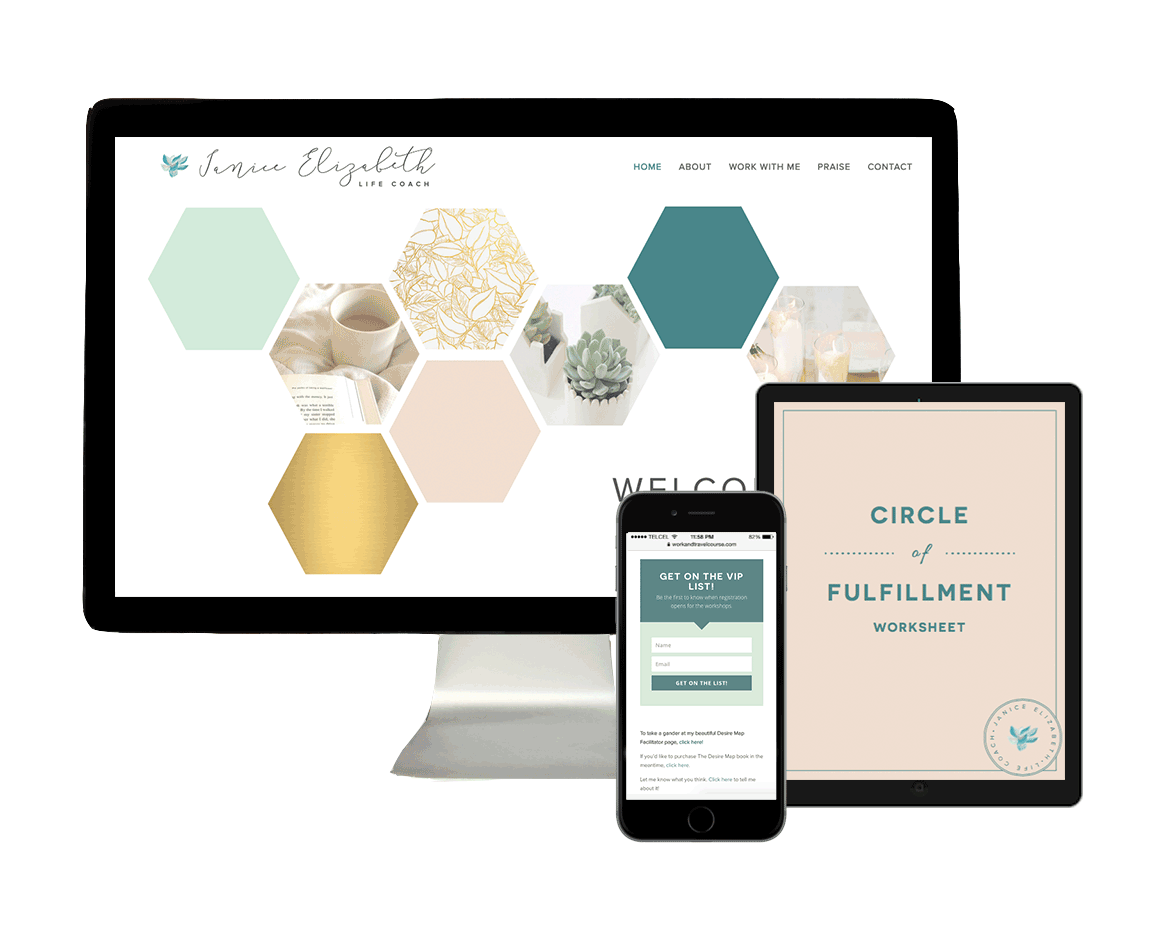 JANICE ELIZABETH
LIFE COACH
Janice is a Desire Map Facilitator and Life Coach for women over 50 who are looking for a community of like-minded women. She is developing this community through her brand new blog and within her local community hosting the Desire Map workshops.
Janice came to us wanting a beautiful new brand that reflected her individual coaching style and of course, an a warm and inviting, lead-generating website and blog to start promoting her coaching services.
Continue reading over on the blog…
MY BLISS PUBLISHING
Project Management + Design Studio
MBP is a virtual boutique agency specializing in helping you create automated sales and lead generating funnels, market your online products and services, publish your content and create a brand your clients will connect with.
When we created the branding and website for our company My Bliss Publishing we wanted a fun, bold and chic edgey brand feel. We went through the same process that we've taken all of our clients through from concept to finished fully branded website with lead capturing funnels.
Blog post coming soon!
THE BLISSFUL PRODUCT LAUNCH PROJECTS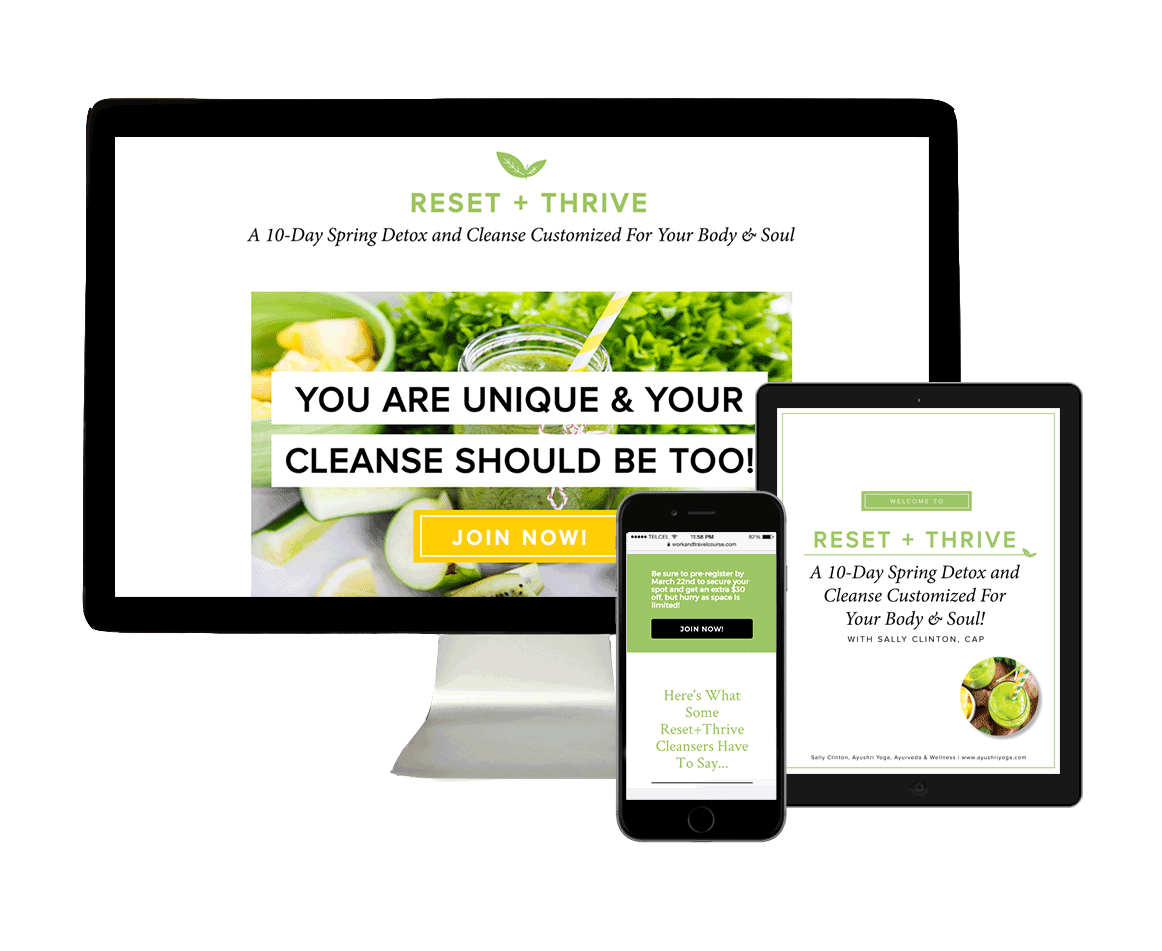 Reset + Thrive
Spring Detox and Cleanse Program
Sally Clinton is the creator and guide behind the amazing Reset + Thrive Spring Detox & Cleanse Program: A 10-day Spring Detox & Cleanse Customized for Your Body & Soul!
Sally came to us wanting a branding refresh for her program, marketing guidance and a webinar funnel for her next big program launch. We created a brand full of vibrant pops of color to match the feel of her fun, springtime cleanse and detox. In addition to her re-brand, we implemented multiple marketing strategies for her including a fantastic pre-cleanse webinar.
Continue reading over on the blog…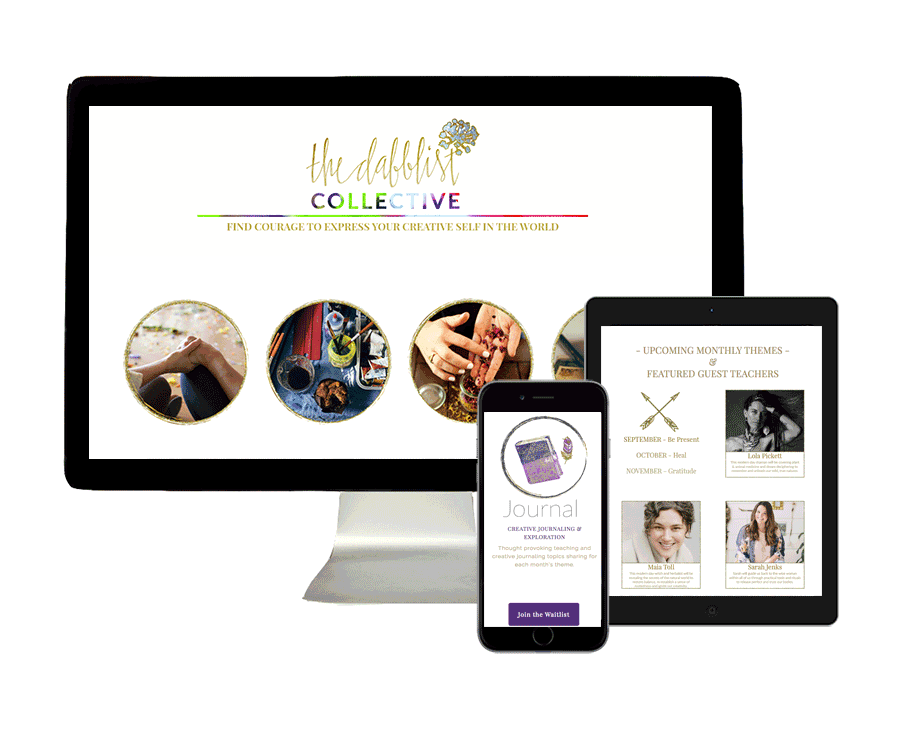 The Dabblist Collective
Monthly Membership Program
Becca is the creator of The Dabblist Collective, a year-round sisterhood for creative women seeking to deepen their connection to their inner creative wisdom and the natural world. The Dabblist Collective opens up for enrollment a few times a year.
Becca has brought us on to her team multiple times to execute new and existing product launches. For The Dabblist Collective we helped her create a comprehensive launch plan, managed and executed webinars, payment gateways, membership site configuration, marketing, etc. resulting in us beating our goal for number of members registered!
Blog post coming soon!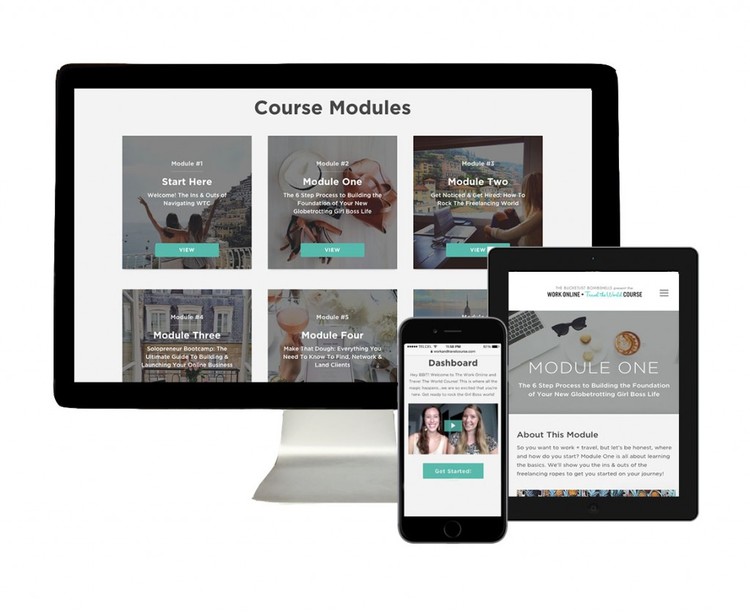 The Work + Travel Course
Lifetime Membership Course
We are The Bucketlist Bombshells and the co-creators of The Work Online + Travel The World Course. A 6-week interactive online course teaching you how to build an online business, giving you the freedom to cure your wanderlust and travel the world! (Yep, at the same time.)
Creating The WTC was an incredible journey from an idea casually chatted about in a kitchen to developing it into a 6 module course chalk full of bonuses, one on one coaching and a community of like-minded 20 somethings. The two of use executed everything from branding and content creation to membership site development and marketing.
Continue reading over on the blog…
THE BLISSFUL WEBSITE PROJECTS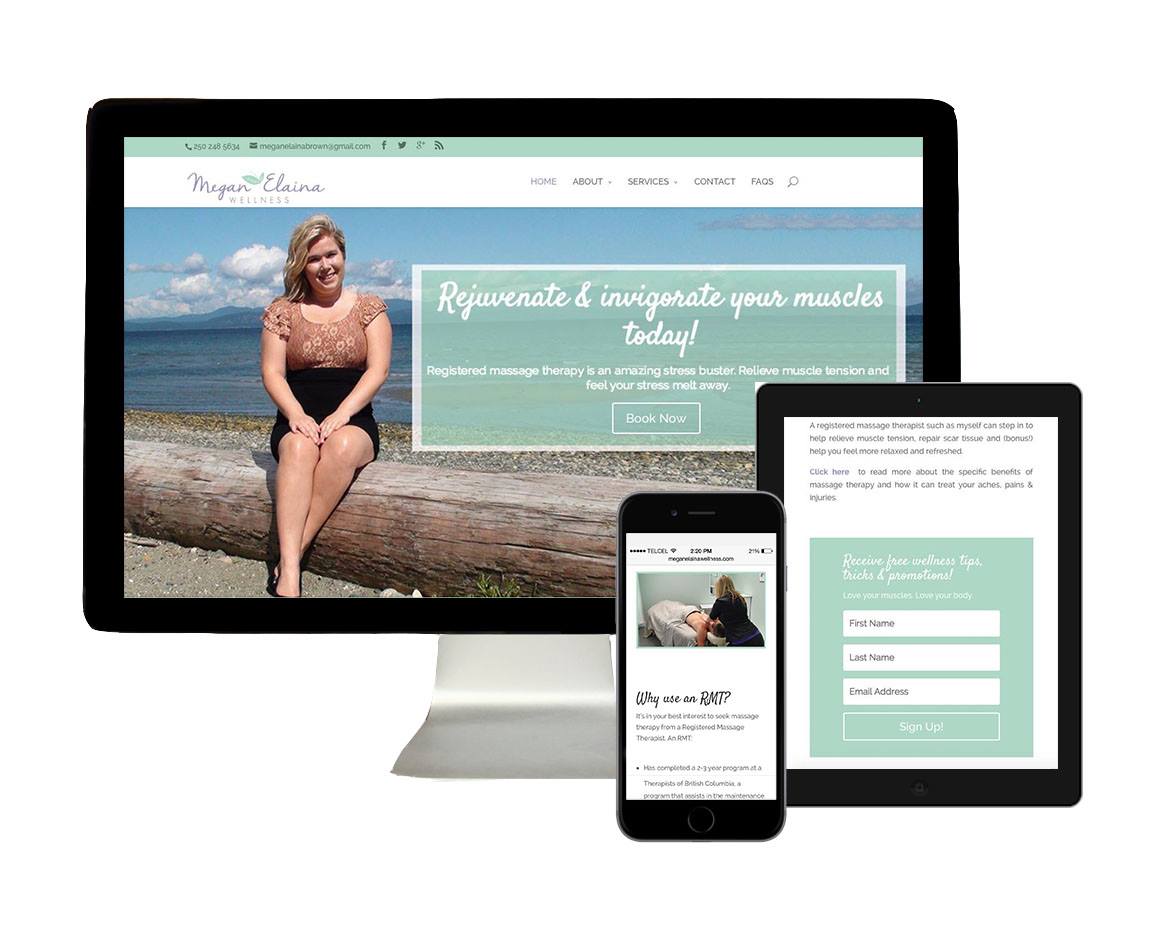 Megan is a Registered Massage Therapist concentrating on Sports Therapy. She provides stress relief and deep tissue massage, and develops maintenance programs specific to each individual. We worked with Megan to create a beautifully branded website to help her drive traffic to her newly opened massage practice.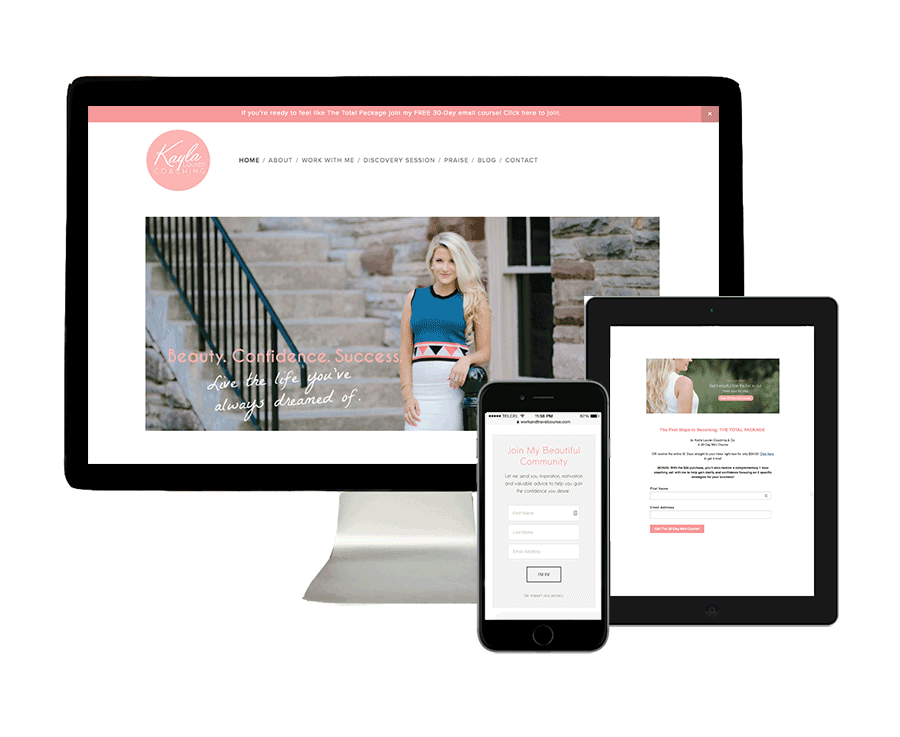 Kayla is a women's confidence and empowerment coach for young female entrepreneurs. She helps women uncover their true beauty to allow them to feel empowered, confident and beautiful from the inside out so they can radiate their gifts and truths to the world as they grow their businesses. We worked with Kayla to help create an inviting and feminine website to showcase her new program Beautifully Supported.