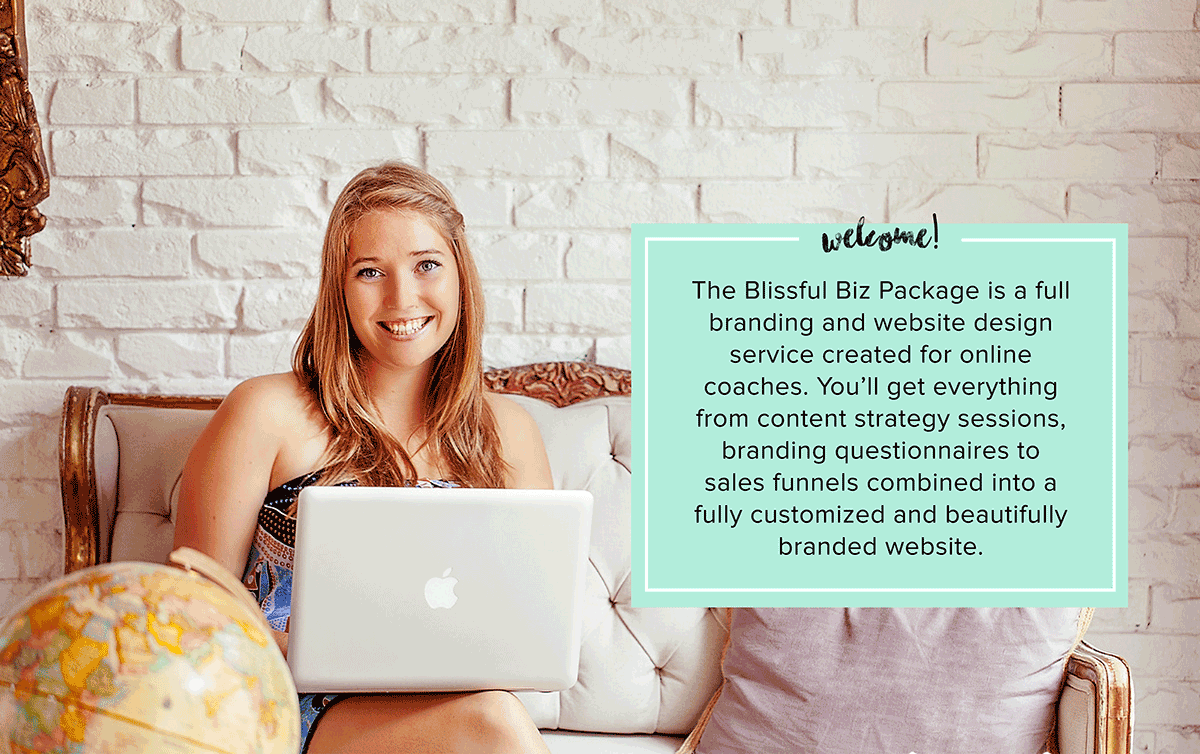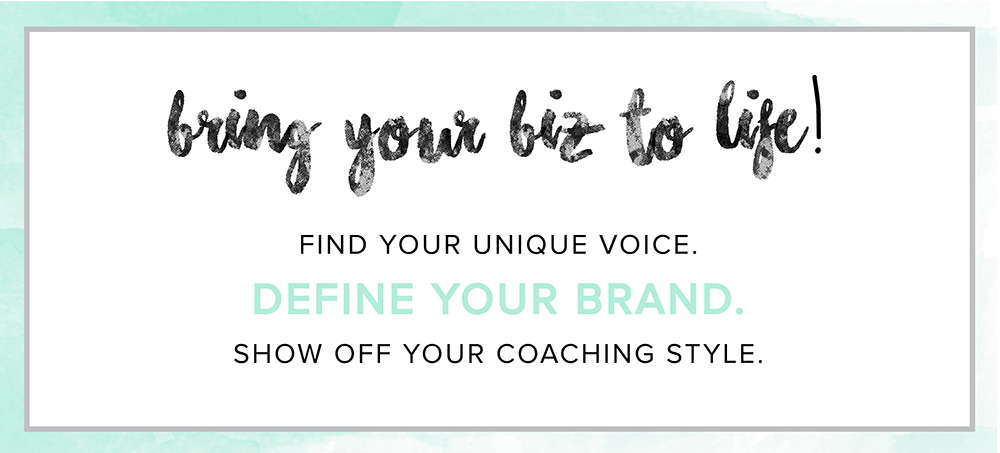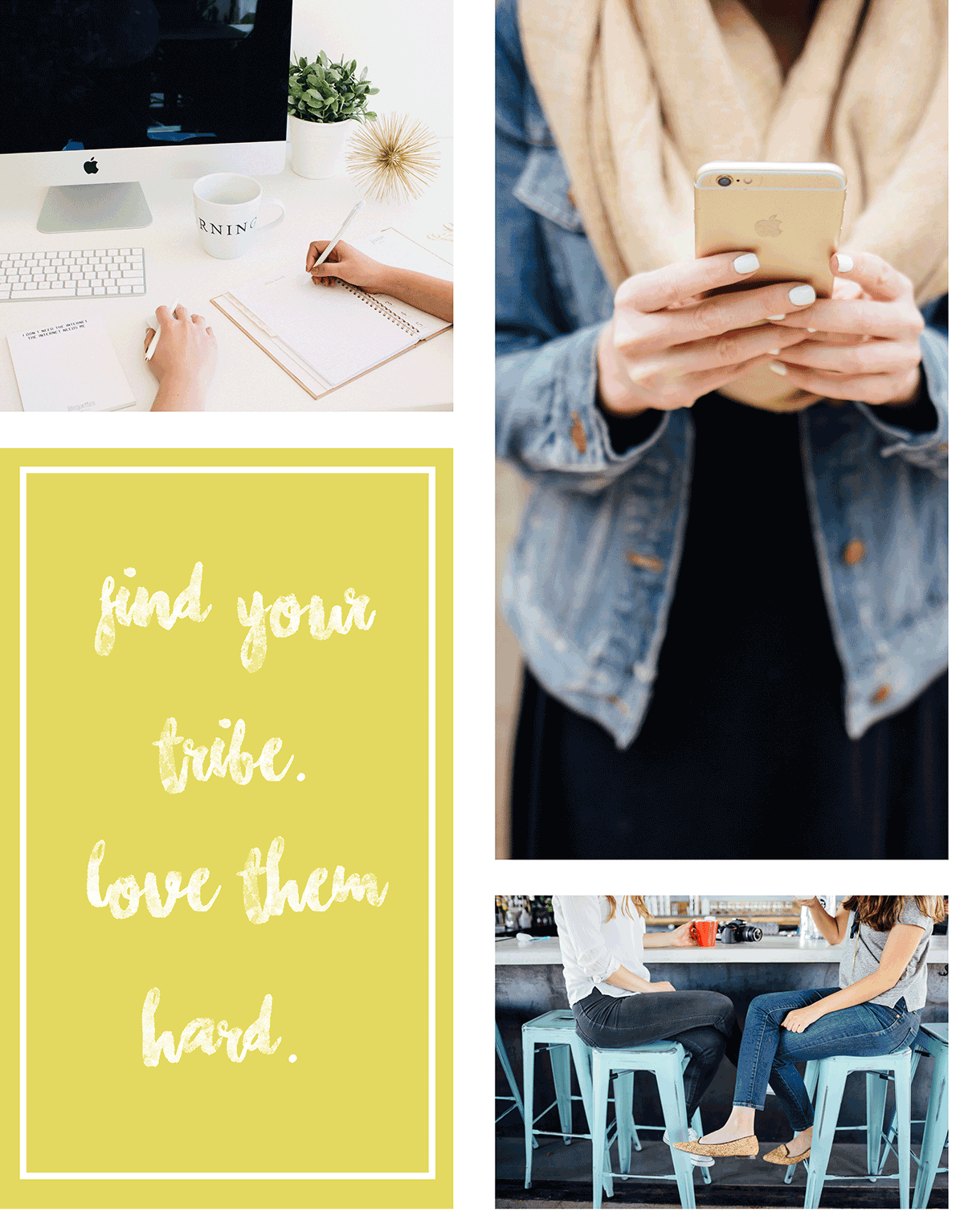 You desperately need a beautiful corner of the internet to drive potential clients to, showcase your amazing services and start bookin' those discovery calls.
You're tired of doing literally everything yourself in your business which is currently resulting in inconsistent and ineffective results
You're ready to pull your hair out when it comes to the "tech" side of your biz (which tools should you use?!)
You struggle with the aesthetic side of your business because as much as you hate to admit it, Canva just isn't doing the trick.
You would absolutely love to have a team for your biz – to provide support, professional advice and direction and let's be honest: a team who just plain gets you.
You're tired of having all of these amazing ideas in your head with no solid plan of action to bring them to life.
You truly believe that your coaching business has the potential to change lives and you're so ready to have a brand, website & marketing strategy that showcases that!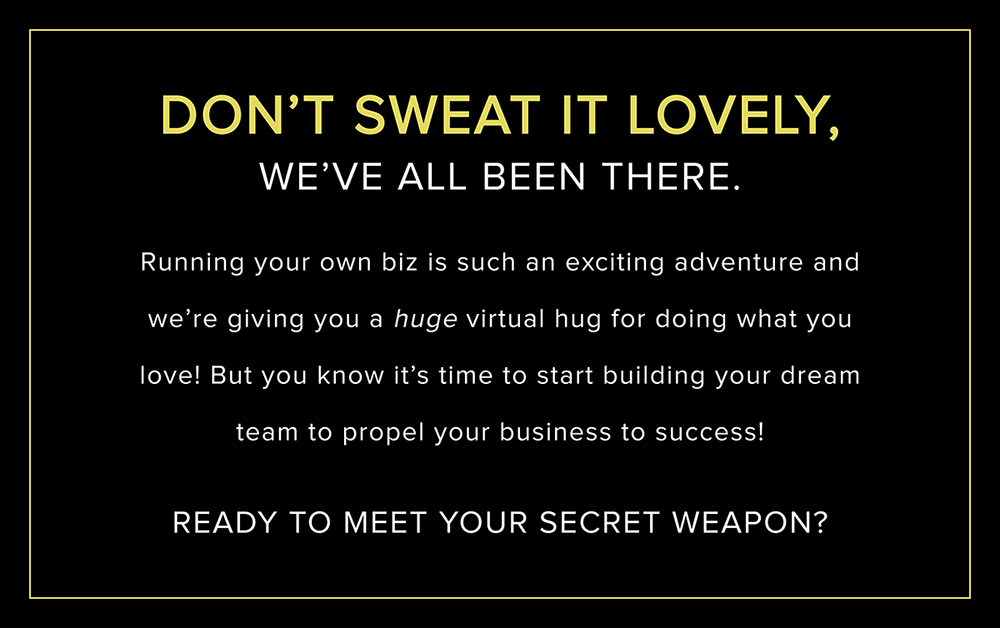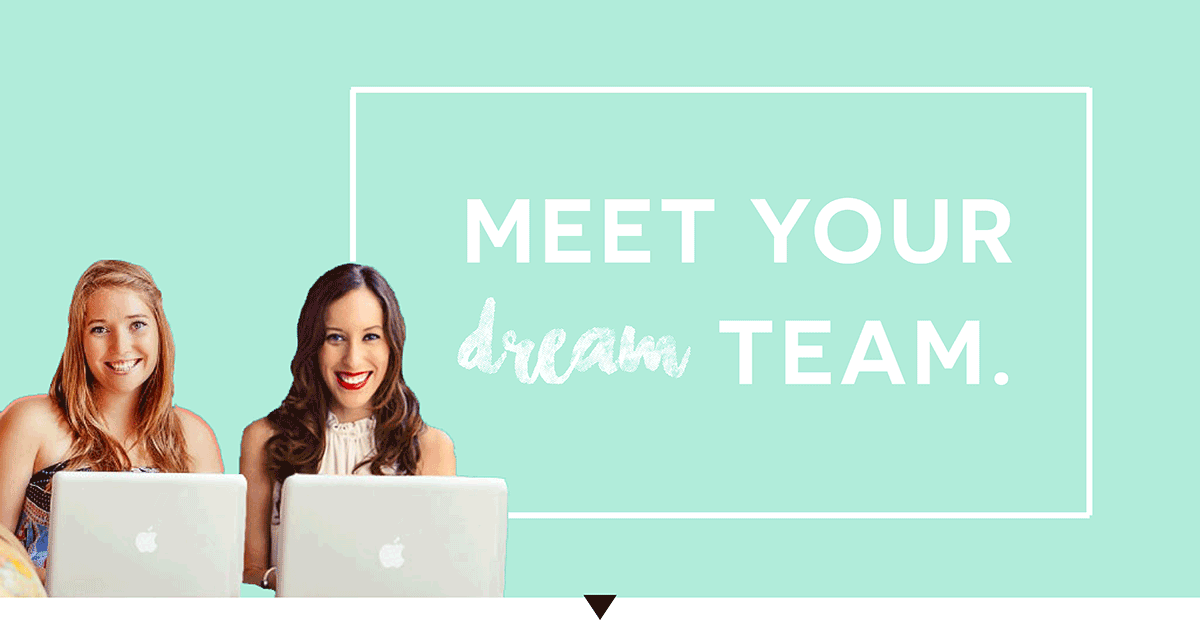 If we haven't met yet, let us introduce ourselves!
The dynamic duo behind My Bliss Publishing
We're the branding, tech and web design experts for heart-centered entrepreneurs and we're passionate about your success.
For the past 3 years, we've had the privilege of working with dozens of passion-driven online coaches as their behind-the-scenes branding + tech team. But do you know what we struggled with time and time again? Inconsistent branding, un-automated business processes, non-converting sales pages, softwares not integrating, unclear brand messaging and the list goes on and on.
As you probably know by now, there are so many pieces that play into a successful business as a whole. When these items aren't set-up properly from the beginning, it results in ineffective, pieced together structures that don't resonate with your target audience and ultimately, doesn't convert leads.
We thought, "Can you imagine how much more effective and efficient it would be if all of these pieces were thought through, created and set-up from day one?!"
Imagine…automated booking calendars, payment gateways, a branded style board, consistent color codes, sales pages that convert, an amazing branded free offer that drives subscribers, a beautiful lead-generating website to showcase your services, clearly defined packages, branded social media and so much more…
so the only thing you have left to do is COACH THOSE CLIENTS!
that's exactly why we teamed up to create "The Blissful Biz Package"!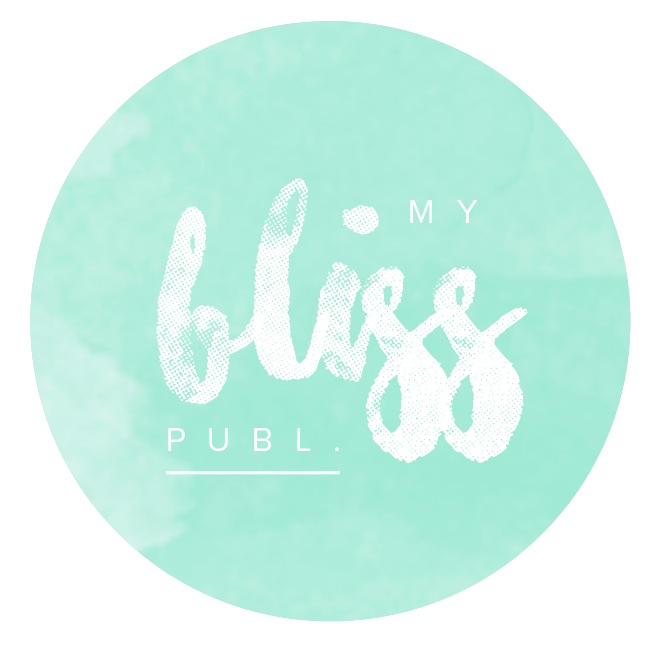 Our most coveted package, The Blissful Biz Package is essentially everything you need to launch or uplevel your coaching business!
We'll work with you to create a beautiful custom logo and branding set that reflects your unique coaching style, design lead-generating sales pages, setup automated sales funnels, branded marketing materials (free offers!), booking calendars and of course – a fully optimized and gorgeous website that speaks directly to your target audience. We're here to take the design and tech off of your hands, so that when we're finished – the only thing you need to do is coach those clients!

CUSTOM BRANDING
3 primary logo designs to choose from

Alternate logo

Favicon logo

3 Fonts (Accent, header and body)

3 Color palettes to choose from

Textures

Full Branding Style Board

Accompanying detailed Styled Sheet

Banners for all website pages

Custom blog graphics

Graphic elements to enhance the website

Website Pages
Home page

About page

Services page

Praise page

Blog page

Contact page

Events/Workshops page

Booking Calendar page

Thank you pages connected to the various funnels
(Website pages are tailored to your individual business needs)

Website Funnels
Free offer email marketing gateway

Payment gateway (up to 3)

General email marketing gateways (up to 3)

Marketing Graphics
Headers for all email marketing funnels

Newsletter template

Banner and profile graphics for all social media platforms

Additional Marketing Items
Copy-editing of all website content (grammar, sentence structure, punctuation, overall flow and adding brand personality with a focus on marketing and sales)

2 one hour strategy sessions to develop branding, tag-lines and website page content outlines

Creation of 1 free offer (PDF, video series (up to 4 videos), email series (up to 4 emails, or other upon approval.)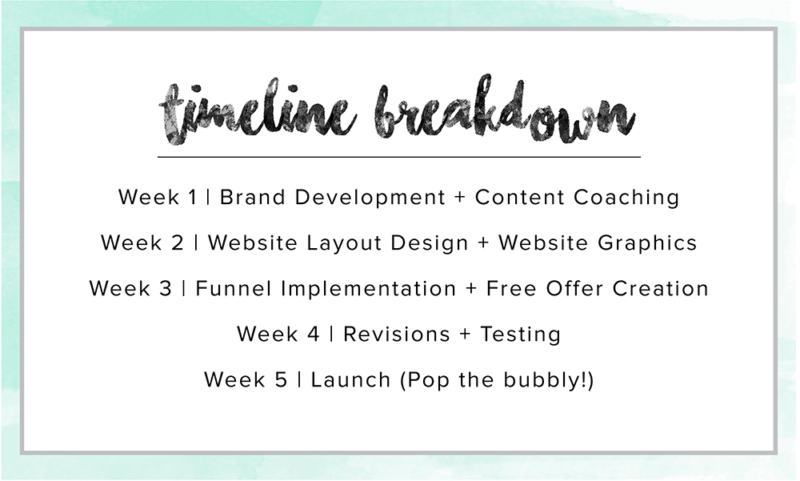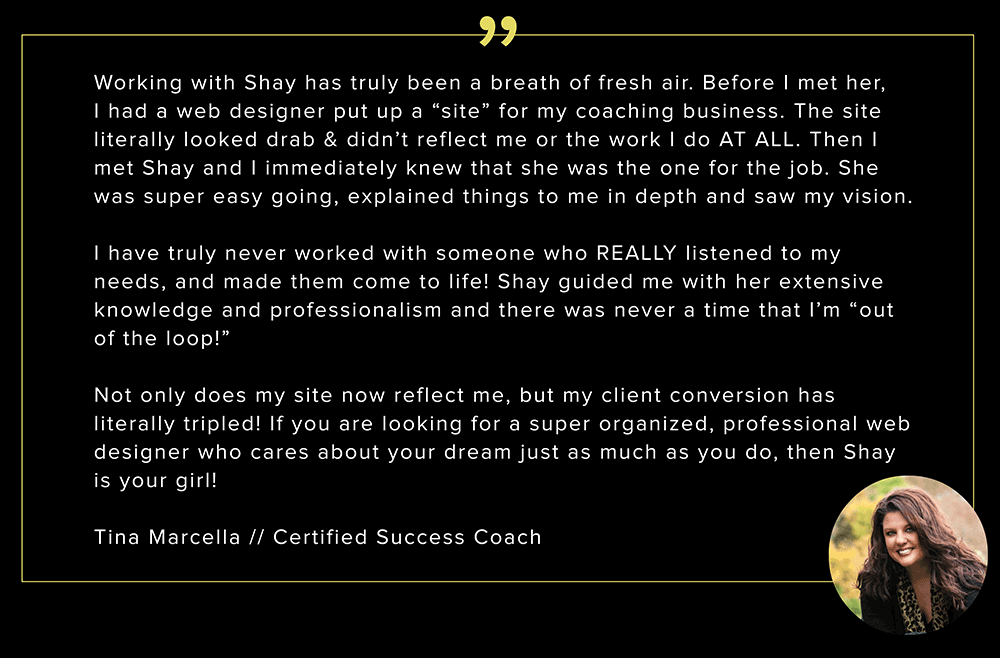 Where can I see past examples of your work?
What is the process for booking?
So happy you asked! First, we'll get you to fill out this contact form to get in touch with us. After that we'll book your complimentary consultation to get to know you and your business, (to make sure we're the right fit for you). Once you're ready to move forward you can reserve your spot in our design queue with a signed contract and a 50% deposit. That's when the fun part begins, you'll receive a branding questionnaire to get us started and we'll get hustlin' to create your Blissful Biz!
What is the timeframe for having my branded website completed?
Our timeline from start to finish is 5-6 weeks, from our agreed upon project start date (we'll discuss this during your initial consultation). We ask that during the timeline of our project, we are both committed to keeping to the timeline by providing each other any information, images, revisions, feedback etc. that we may need in order to keep your project on schedule.
I'm not an online coach - can I still work with you?
No problem! We've worked with a variety of solopreneurs ranging from massage therapists to film makers. Just let us know a little about you and your business when you contact us here.
Do you provide help with copywriting?
We ask that you provide us with a rough draft of the page content and we take that content and copyedit it to bring out your brand voice and add engaging marketing copy to grab your audience's attention. You know your brand best so we ask for the initial draft for content purposes and we provide a coaching session in the package to guide you in this first draft. Additionally, we provide outlines for each page to again guide you in the type of content and amount of content needed for each page.
Do you provide recommendations on what should be on my website?
We absolutely provide recommendations, again this is something that would happen during our coaching sessions. During these sessions we'll decide the main purpose of your website. This also refers back to the page content guides where we take you through what needs to be on a website to lead to higher conversions, engagement and brand feel.
What softwares will you be using for the website package?
We build your website on WordPress using a theme from Elegant themes (at no additional cost). We customize the site using our coding knowledge and design skills. The following software programs we're experts in and we'll use the ones you already have set up or we will recommend platforms based on your unique needs.
Domain & Hosting:
Godaddy
Bluehost
HostGator
Email marketing:
Mailchimp
AWeber
Convertkit
Infusionsoft
Online Booking Calendars:
You Can Book Me
Calendly
ScheduledOnce
BookFresh
Payment Gateways: (open to others – but they must come with SSL protection)
Membership Sites:
Memberpress
MemberMouse
ZippyCourses
Are there any additional costs outside of the project price?
Yes, please see the below items.
1. Domain and hosting will need to be purchased separately
– Domain is around $12/year*
– Hosting is around $5/month*
*Depending on the provider
2. Email Marketing service provider (ranges from $10 – $30/mnth depending on the provider and the amount of subscribers you have)
3. Online booking calendar (ranges from $0 – $30/mnth depending on your provider and the features you want)